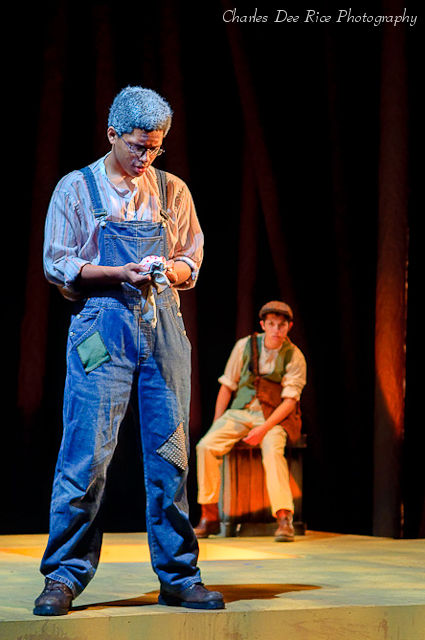 SMCC Theatre Department Presents Spring Student Play, The Highest Heaven, April 23-25
The Highest Heaven, by José Cruz González, is a Depression-era story of a young Mexican-American boy, separated from his mother and family, who meets a mysterious old man in a butterfly-filled forest.  The play is intended for a family audience, and is appropriate for children ages 6 and older.
The performances will take place in the SMCC Performance Hall, 7050 S. 24th Street in Phoenix (just north of Baseline Road.)  Each performance will be preceded by a storyteller from the SMCC Storytelling Institute, sharing a tale of heroes and personal journeys.
Performance schedule is as follows:
Thursday, April 23, 7:00 p.m.
Friday, April 24, 7:00 p.m.
Saturday, April 25, 7:00 p.m.
General admission tickets for adults are $10 per person; admission for children 12 and younger will be $5.  All students with a valid ID from a Maricopa Community College will be admitted free of charge. Tickets are available online at www.showup.com, and at the door.
For more information, call 602.243.8353.
South Mountain Community College is one of the ten Maricopa Community Colleges.  For more information about SMCC, visit www.southmountaincc.edu.
Cast and crew — photos be will online a few days after the performance. Check your email for the gallery password, or feel free to contact me for access.