Photos from protest — On May 20, 2010, demonstrators gathered at Chase Field (Bank One Ballpark) to protest the Arizona Diamondbacks' open support of SB1070.  The protest included a choreographed dance, call-and-respond chants and a picket line.
This is one of series of demonstrations protesters have held at Diamondback games over the past month.
Photos available in flickr set "Boycott Diamondbacks – May 20, 2010," with larger versions available for viewing below.
Boycott Diamondbacks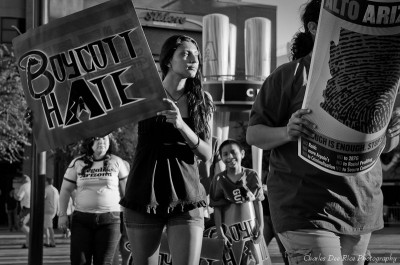 (select image for gallery view)